1. Start by navigating to the 'Chargers' tab within your Epic account.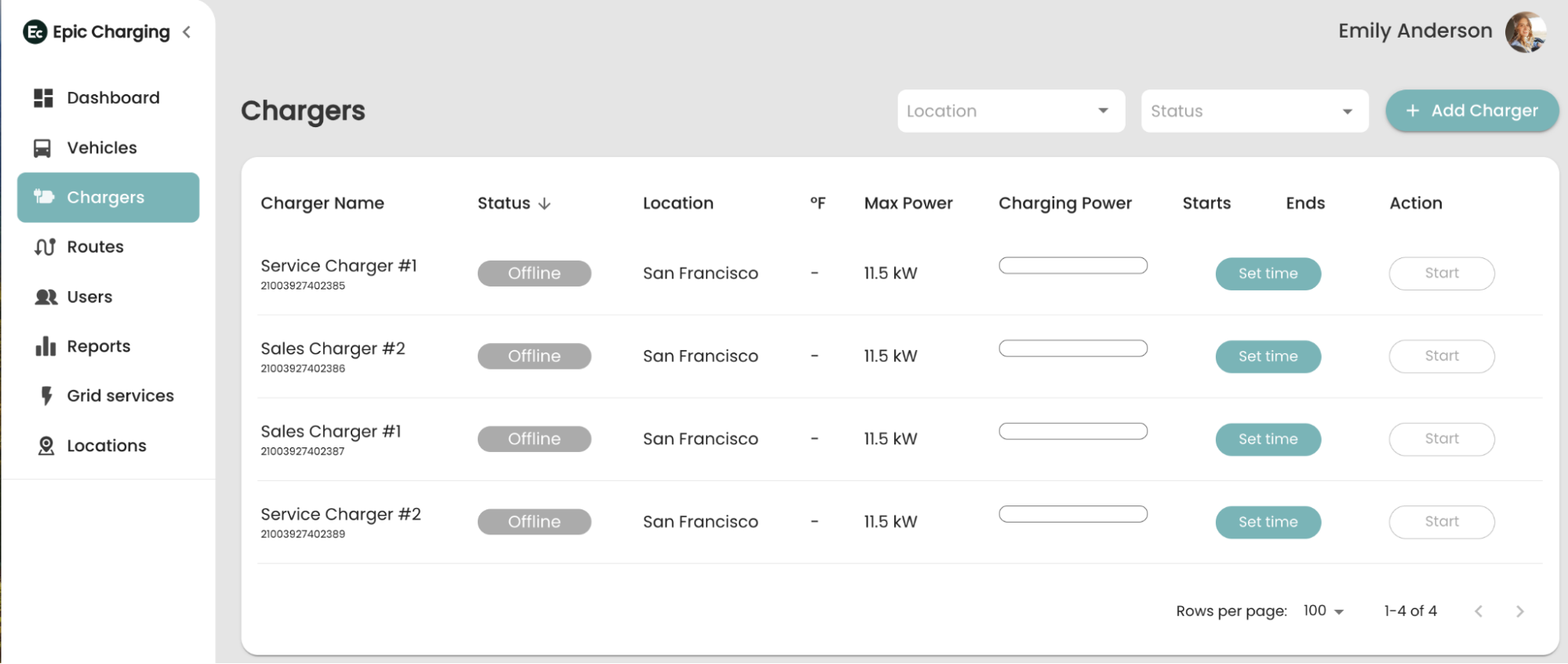 2. Click on the charger you want to configure, then click on the 'Payments' tab.

3. Answer 'Yes' to the 'Do you want to collect payments for charging?' question.

4. Enter the rates you are planning to charge to your customers and save changes.

5. You can also restrict access to the charger by adding a PIN code.

The Payment feature can be used in conjunction with RFID cards. However, charging schedules will no longer be available. To configure your monthly payouts, please contact support@epiccharging.com.